The West Wing Fanfiction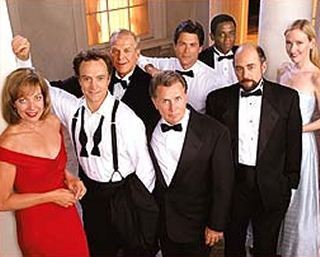 Page last updated on 11/1/8





(11/2/8) "Remembrance"



Ten years later Sam returns to Rosslyn


"Gone" A CSI/WW Crossover--During a vacation to Las Vegas Donna disapears can the CSI team find her in time?



Broken Dreams--JAG/WW crossover pt.1



Broken Dreams--JAG/WW crossover pt.2



Love Conquers All



Chances--sequel to Love Conquers All



Precious--sequel to Chances



Turning Point



Healing




Darkness and Light



Waking Nightmare



Split Second



Untitled


Untitled 2



Glass Houses pt.1



Glass Houses pt.2



Pandora's Box



Pieces



Karaoke Blues



Always



Between a Rock and a Hard Place



Between Friends



Did You See Elvis?



Christmas Paradise



Dreams and Promises



Aftershocks



Another Nine Minutes



In Plain View



Initiative



Mistletoe and Twilight



Roadblock--By Cindy and Shelley



Endless Days of Happiness



Chasing Sunsets--a 'what if' take on 'In the shadow of two gunmen'. What if Danny had been out of town during the shooting and Sam hadn't been fast enough to pull CJ out of the way?